Kerli Kõiv, an Estonian singer-songwriter, was born in Elva in 1987. L.A. Reid signed her to Island Def Jam in 2006. In 2007, her firts EP, Kerli came out, then in 2008 she released her first debut album, Love Is Dead, followed by a second EP, in 2013, named Utopia. So she decided to come back in Estonia as an indipendent artist and, in 2016, she released the singles Feral Hearts, Blossom, Diamond Hard, and the song Spirit Animal, that is competing in the semifinal of Eesti Laul 2017.
| | |
| --- | --- |
| | The visuals and music you have just experienced are inspired by Kerli's year of ascetic solitude in the magical forests of Estonia. The release of "Feral Hearts" marks the beginning of a new chapter written under the Eastern European Moon while connecting with the plants, animals and spirits of her ancient home land. |
| | An ode to the plant kingdom, "Blossom" is not just a story of survival, but an audiovisual poem about thriving in the face of obstacles. Inspired by the most powerful healing plants of ancient Estonia. |
| | "Diamond Hard is an audiovisual story about true strength and resilience. Appropriately, this is the first release for which I both produced the music and directed the video on my own, marking an important milestone in my journey as an artist." ~ Kerli. |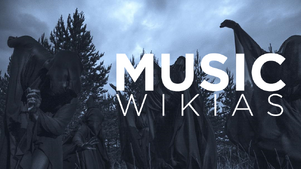 If you have anything to ask, please contact the Administrators
Ad blocker interference detected!
Wikia is a free-to-use site that makes money from advertising. We have a modified experience for viewers using ad blockers

Wikia is not accessible if you've made further modifications. Remove the custom ad blocker rule(s) and the page will load as expected.