In 2010, Kerli was interviewed by MTV Buzzworthy.
What was school like growing up?
"

Well, actually Estonia's school system is really really super harsh: so, we start learning English and everybody has to when we're like eight years old. It's kinda...it's hard because the Estonian language it's so different from it, so it's like...for a lot of people it's hard to learn but you know, I started travelling a lot since I was sixteen so...I never wanna...no, I think in English though, I pray in English, I write songs in English, I think in English so, when my mum calls me, I have to translate from English to Estonian but you can't say like "Write it down", I tell my mom "Write it down" in Estonian wich actually means "Write it on the floor", you know, so it's like, it's really, it's tough

"
Tell us about Estonia
"

My country got free when I was four years old, I was actually born in the USSR. But people's mindset takes a lot of time to change so everybody was still like very restricted, like very narrow-minded, like don't look outside the country; you know, you're not supposed to feel anything because everything is like very even, like really like restricted; you're not supposed to be too happy, you're not supposed to cry: like, my grandparents, when I cry in front of my grandparents, they still freak out, they're like "You're and idiot", I'm like "Why?", I wanna be honest, I wanna show my emotions. So I could never ever do that, wich actually made me escaped to my dream world, what you can see now in the video and the album art, so I had this images in my head since I was like really young

"
Gallery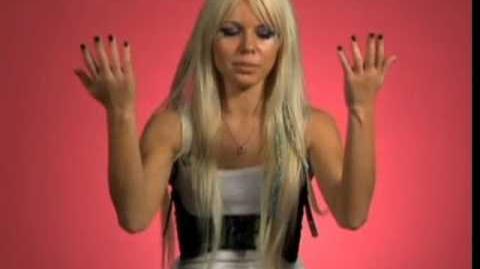 Ad blocker interference detected!
Wikia is a free-to-use site that makes money from advertising. We have a modified experience for viewers using ad blockers

Wikia is not accessible if you've made further modifications. Remove the custom ad blocker rule(s) and the page will load as expected.